Board of Directors
The Board of Directors consist of 5-9 members who oversee the USMI and approve all logistical and programming decisions.
John Bowen, MJE
Journalism Education Association, Student Press Law Center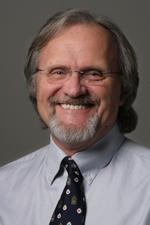 John Bowen, MJE, is an adjunct professor in news sequence and assists in the development of online journalism educators master's program at Kent State; is chair of Journalism Education Association (JEA) Scholastic Press Rights Commission; a member Student Press Law Center (SPLC) Advisory Council. Bowen has been a member of the SPLC Board of Directors and convener of the SPLC Advisory Council and a high school journalism teacher and adviser.
Recognition includes Dow Jones Newspaper Fund National Journalism Teacher of the Year; National Scholastic Press Association's Pioneer Award; Columbia Scholastic Press Association's Gold Key Award and CSPA's Charles R. O,Malley for Excellence in Teaching award. Bowen co-authors a law column in Dow Jones Newspaper Fund "Adviser Update"; co-authored "Principal's Guide"; numerous magazine and journal articles and the workbook to go with Law of the Student Press. He has a bachelor's in education and a master's in journalism from Kent State University.
You may contact him at 330-672-3666 or jabowen@kent.edu.
Candace Perkins Bowen, MJE

Director, Center for Scholastic Journalism & Ohio Scholastic Media Association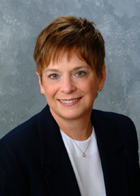 Candace Perkins Bowen, MJE, is an assistant professor in Kent State's School of Journalism and Mass Communication and director of both the Center for Scholastic Journalism and the Ohio Scholastic Media Association. After more than 20 years advising high school newspapers and yearbooks in Illinois and suburban Washington, D.C., Bowen came to the university in June 1995. Since then she has developed additional summer and weekend workshops and outreach to high school students and their teachers and has helped launch the master's degree for journalism educators. A former Dow Jones Newspaper Fund Journalism Teacher of the Year, she has served as the president of the Journalism Education Association and still oversees that organization's JEAHELP listserv with its more than 1,000 members. She is part of the Student Press Law Center's Steering Committee for its Advisory Council and past head of the Scholastic Journalism Division of AEJMC. You may contact her at 330-672-8297 or cbowen@kent.edu.
Suzie Dills, Treasurer

Executive Director, International Women's Air & Space Museum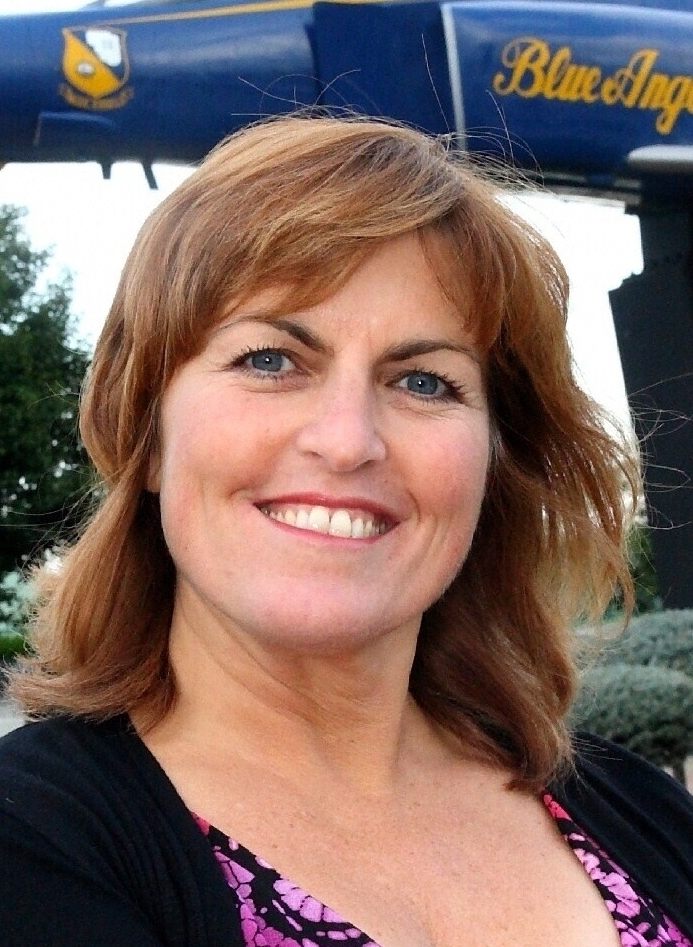 Suzie Dills is the Executive Director of the International Women's Air & Space Museum at Burke Lakefront Airport in Cleveland, Ohio. The museum is dedicated to preservation of the history of women in aviation and space and the documentation of their continuing contributions today and in the future. The museum also provides educational opportunities to inspire and encourage students in Science, Technology, Engineering and Math (STEM) and Aviation careers. Prior to joining the Museum, Dills developed and implemented programs for Girl Scouts of North East Ohio, which encompasses eighteen counties. She was instrumental in securing funds for the purchase of two state of the art observatories, a mobile robotics lab and Starlab (a portable planetarium). Through her innovative STEM programming, Suzie engaged and inspired young women. Dills also delivered astronomy and space science educational programming at Lake Erie Nature and Science Center along with non-profit accounting duties. Her positions at Girl Scouts and at the Nature Center also included supervising staff and volunteers.
Dills has a Bachelor of Science in Business Administration with a major in Accounting and minors in Mathematics and Business Management. Suzie also serves as President of the Board of Directors for Lorain Preparatory Academy and the Academy of Arts and Sciences, two charter schools in Lorain, Ohio.
Mark Goodman, Vice President

Knight Chair of Scholastic Journalism, Kent State University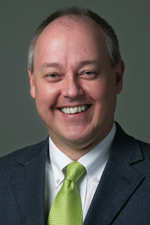 Mark Goodman joined Kent State's School of Journalism and Mass Communication in January 2008 as the first Knight Chair in Scholastic Journalism. Before that he served over 22 years as executive director of the Student Press Law Center, a national organization that serves as a legal advocate and educator of student journalists. Goodman has a degree in journalism from the University of Missouri–Columbia and his law degree from Duke University. He has taught at a number of institutions including the Poynter Institute, the American University in Washington, D.C., Bowling Green State University and Virginia Commonwealth University. Goodman has received over two dozen national awards for his work in support of student journalism including a First Amendment awards from the Reporters Committee for Freedom of the Press and the Society of Professional Journalists, the Intellectual Freedom Award from the National Council of Teachers of English, the Gerald M. Sass Award for Distinguished Service to Journalism and Mass Communication from the Association of Schools of Journalism and Mass Communication as well as other awards from the Columbia University Scholastic Press Association the Journalism Education Association, the National Scholastic Press Association and College Media Advisers. You may contact him at 330-672-6239 or mgoodm10@kent.edu.
Barbara Ohelberg
Sandy Scott, President
Gene Shelton
Associate Professor and Academic Diversity Adviser, Kent State University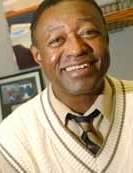 Gene Shelton, a graduate of John F. Kennedy High School in Cleveland, is an associate professor and academic diversity adviser for the School of Journalism and Mass Communication at Kent State University. After graduating from Kent State University in 1972, he became a reporter for The Cleveland Press and host of a public affairs program on Cleveland's NBC affiliate WKYC-TV. While studying for his master's degree at the University of Wisconsin, he was hired to teach journalism at UW-West Bend and he served as the campus public information officer. An assignment to interview Roberta Flack for a Milwaukee Sentinel feature in 1975 influenced a career change and a move to Los Angeles. Shelton was hired as a writer and publicist for Motown Records. From Motown he moved to CBS Records were he worked for Columbia and Epic Records. At Epic, he was Michael Jackson's press agent and wrote the bio for the multi-platinum LP Off The Wall. He was called back to Motown in 1981 to be the label's manager of press and artist relations. Shelton's work has been behind the media profiles of such artists as Jackson, Quincy Jones, Lionel Richie, Ray Charles, Curtis Mayfield, Stevie Wonder, Marvin Gaye, Smokey Robinson, Gladys Knight, The Four Tops, The Temptations, Luther Vandross, Patti LaBelle, Prince, Al Jarreau, Earth Wind and Fire, Ronald Isley and The Isley Brothers, The O'Jays, Barry White, Carl Wilson of The Beach Boys, Randy Meisner of The Eagles, George Clinton, George Benson, Mavis Staples, Ice-T, Tevin Campbell, Big Daddy Kane, Biz Markie, The Winans, Take 6, Chaka Khan and countless others. In addition, he wrote liner notes for Motown's Diana Ross Anthology and greatest hits albums by Diana Ross and The Supremes and The Four Tops. Shelton was responsible for the publicity campaigns behind such film soundtracks as Boyz in The Hood, New Jack City, Quincy Jones' Listen Up!, Graffiti Bridge and A Thin Line Between Love and Hate. He left the music business in 1996 as a vice-president of media relations for Warner Bros. Records. He was press agent for network television stars Taurean Blacque (Hill Street Blues) and Marla Gibbs (227). He served as press secretary to U.S. Rep. Juanita Millender-McDonald (D.CA) and he directed public relations and marketing campaigns for The Coca-Cola Company for the 1984 Los Angeles Olympics, McDonald's Gospelfest, Coors Beer, Martin Luther King, Jr. Week for the Los Angeles Chapter of the Southern Christian Leadership Conference, The Charles E. Drew University and Alpha Phi Alpha Fraternity, Inc.
Shelton's master's thesis is titled Moral Agency and Ethnic Minorities: Are The Television Networks Doing The Right Thing?
Glen Shumate
Executive Director, Contractors Assistance Association

Having worked in Community and Neighborhood Development, Healthcare, Construction, Transportation, Media, Tourism and Professional Sports, Glen Shumate has significant experience in communications, consumer research, community relations, program development, training, philanthropy and fundraising providing unique Business insights in marketing & advertising. Glen has been featured in print, on TV, radio and as a frequent speaker (at schools, colleges, youth, civic and professional organizations) sharing business and community insights.
Shumate majored in Marketing Logistics at the University of Toledo. Professional positions have been with Hillcrest Hospital, Internal Revenue Service, Cleveland Indians, Greater Cleveland Convention & Visitors Bureau and King Media Enterprises dba Call & Post Newspaper.
In the past twenty years, Shumate has distinguished himself as an innovator in management, communications/marketing, community relations, public policy and business development. Numerous organizations, professional associations and levels of government have recognized him for his contributions. He has been committed to developing programs and services to increase community engagement, marketing & communication results, program development and training. During the past three years, Shumate has focused his efforts on Diversity and Inclusion within the Construction Industry, including the formation of Contractors Assistance Association, with program efforts in construction employment, education and contracting. The Construction Management Academy Program provides education and paid internships for Cleveland youth; while the Mentor Protégé program which provides relationships, education, and business development opportunities for Prime and MBE contractors. Other efforts in legislative and public policy; expanded education and member services, serving on City of Cleveland Fannie Lewis Law and Ohio Construction Reform committees. Shumate contributes to the community via involvement and service as member, board member and in leadership positions. Current and recent involvement includes: Leadership Cleveland, Cleveland Advertising Club, 100 Black Men, Lane Improvement Family Enrichment Program, Huron Road Hospital Advisory Board, Kent State University & Cleveland Clinic Foundation Supplier Diversity Boards and State of Ohio Construction Reform Advisory Panel and Ohio Department of Education – Career and Technical Standards Advisory Board.
Kate Klonowski (Secretary, ex-officio)

Executive Director, Urban Scholastic Media Initiative